At least according to
Walter Lippmann
, US author & journalist (1889 - 1974).
Without doubt, the current economic cycle requires managers to critically review their sales outlook (demand) and match output to that outlook. If demand has softened fundamentally across their industry and product segments (an example would be luxury car sales), they are going to have to reduce output and costs associated with it. Pretty basic stuff really.
However, the best managers don't simply follow the crowd, they look at what is unique to their business and determine how they can be best setup for the future.
Many companies have chosen to cut costs as if there will be no upturn in the economy i.e. they've cut workers from their workforce (
as Adobe did earlier this year
) in order to reduce costs and reduce output.
As Stephen Elop (who worked at Adobe and I have respect for) outlined in
Microsoft's Elop: It's 'Time to Double Down' on R&D
,
"there are companies that don't make that shift, that don't make the big investments, that don't make the hard decisions
.
But

now is the time to double down and actually make those investments

, [so that when the recovery starts] we're in a strong position and can take a share and be more successful than we were in the past
."
Granted, for some organisations, reducing headcount is an appropriate move, but there are other approaches that are better suited to organisations that will experience that recovery.
As the article
Afternoon shift to be cut
shows, Holden:
"... is responding to an 80 per cent drop in export sales as well as declining local large car sales, but the company was aiming to retain its workforce as it prepared for the introduction of a second production line at Elizabeth to build a four-cylinder powered small car.
This is a really good workforce, highly talented and highly skilled – the last thing we want to do is lose that," Mr Reuss said."
They've taken, in my mind, a great step to reduce costs, spread that burden across the entire team equally, and ensure there is a skilled team in place to respond to future increases in demand. Let's just hope they don't go and give their management team absurd bonuses at a time like this.
But if all other options have been discounted and headcount reductions are required, responsible managers will ensure they are aligned to those investments in the future and not 'across the board' cuts.
The HBR article
How to Market in a Downturn
makes a parallel point regarding marketing budgets (another 'cost') succinctly:
"As sales start to drop, businesses typically cut costs, reduce prices, and postpone new investments. Marketing expenditures in areas from communications to research are often slashed across the board—

but such indiscriminate cost cutting is a mistake

.
Companies that put customer needs under the microscope,

take a scalpel rather than a cleaver to the marketing budget, and nimbly adjust strategies, tactics, and product offerings in response to shifting demand are more likely than others to flourish both during and after a recession

".

Perhaps I'm being harsh? After all, as the HBR article,
The Layoff
acknowledges:
"

Why aren't layoffs taught as a subject at business school?... Boards expect executives to do them well, but nobody knows how.

"
Labels: GFC, Leadership, Sociology

posted by Lee Gale @ 4:31 AM, ,
A great TopGear episode
as Jeremy Clarkson races Richard Hammond and James May 400 miles across Japan in the new Nissan GT-R. A legendary challenge in two parts from BBC motoring show Top Gear.
.. annoyingly, "embedding disabled by request" on these (why!?!?):
Part 1 -
http://www.youtube.com/watch?v=eRIleQ2It74
Part 2 -
http://www.youtube.com/watch?v=1ej_Db9boYU
If that whets your appetite, you can also checkout TopGear's test drives comparing the GT-R with the
911
and the
R8
.
Labels: Cars

posted by Lee Gale @ 1:02 AM, ,
This is an interesting read from
HBR,
The Finance 2.0 Manifesto
, that provides some colour to the ongoing topic I blogged in
Bailing out the Thieves
and
25 People to Blame for the Financial Crisis
.
I wish I could approach the world with this level of optimism and altruism
... no, seriously! I suspect the reality is that the incumbent leaders, both politically and in business, are driven less by these ideals and more by the
power
they can accumulate and exert (or have to as a result of the deals people make to scale the ladder). BTW - I'm taking the view that money is a derivative of power.
Granted,
the current economic turmoil does make one question if the '
invisible hand
' theory still applies
. Perhaps we've managed to find an industry (financial services) where
self-interest
doesn't lead to effective self-regulation? [editor's note: re-reading that sentence made me laugh a lot!] At the very least, I think we can all agree there are some financial services practises that need (and are slowly getting) more regulation - practises such as
naked short-selling
(see
SEC Halts Short Selling of Financial Stocks to Protect Investors and Markets
and
Australian short selling ban goes further than other bourses
).

posted by Lee Gale @ 1:30 AM, ,
In my last blog about driving roads around Sydney, I covered
the Old Pacific Hwy north of Sydney
. Well, the following weekend, a friend and I decided to enjoy the good weather and build on this trip a bit more.
Leaving the Calga interchange and heading north on Peat's Ridge Rd, we then cut over to Wiseman's Ferry to enjoy lunch at the
Wiseman's Ferry Inn
, which has a great outdoors area overlooking the river - perfect for a lazy lunch (I enjoyed the grilled
Barramundi
).
Coming back, we took the Old Northern Rd back down to the M2 and then straight into the city.
View Larger Map
Labels: Cars, Great drives

posted by Lee Gale @ 1:57 AM, ,
Or so goes
the ancient Chinese curse/proverb
.
Well, it certainly wouldn't be a normal day for the tech industry without one company starting up, hiring, laying people off, going bust or merging with another.
Sun Microsystem

's
never really recovered after the 2001 tech wreck (check out the
10 year chart on Google Finance
for illustration) so the GFC probably didn't have any executives there jumping for joy. In fact, checking out the 2008 cash position being down US$1.3b would have me jumping out a window if I was working there.
Having worked in the Sun ecosystem in Australia/New Zealand from 2000 to 2003, I can suggest
a core issue was their transition from selling big servers to a more diverse portfolio of solutions
(smaller servers, storage, software, services, etc). They just didn't seem to make that shift quickly enough - at least over here - which in turn put them behind the eight-ball for the coming software acquisition spree the company embarked upon.
So reading the news that
Oracle
is the winning suitor to acquire Sun
(see
MIS Australia
,
CNN
,
Bloomberg
, more
Bloomberg
) was interesting to say the least. This comes after
IBM
failed to agree on terms for an acquisition. Also noteworthy is the actual cost of the acquisition - it's a little less than the reported US$7.4bn, in fact it's around US$5.6bn once you factor in Sun's cash and debt.
The positive aspect include a Oracle/Sun entity providing a more complete alternative '
stack
' to IBM,
HP
and possibly soon-to-be
Cisco
. It also
provides Oracle with some great software assets such as
Java
and mySQL
. Strategically for Oracle, having IBM own these would not have been a great outcome (whereas Sun's ownership and inability to effectively leverage those assets was less of an issue).
Looking at the negative aspects, I'd imagine
Oracle shareholders might be less than thrilled about being in the lower margin hardware game
. One possible outcome here is that Oracle annexes that business to someone like Cisco, IBM, HP or Fujitsu. Having said that, most commentary indicates Oracle will keep the hardware.
I'd also imagine this deal will further dilute
Sun's partnerships with other software vendors
such as
SAP
who compete with Oracle on one or more fronts. It would equally dilute
Oracle's partnerships
with firms such as Dell. Realistically, knowing how dysfunctional these partnerships actually can be potentially negates this point.
Interestingly, about 14 hours after I wrote the blog content above, the article
Top five predictions from the Oracle-Sun
merger pretty much backs my points on hardware & alliances. If there anyone out there that doesn't think staff cuts are going to occur, please re-read my second paragraph of this blog again.
Labels: Current events

posted by Lee Gale @ 12:07 AM, ,
I thought I would share a useful tip for job hunters in the current environment. In fact, everyone should be doing this regardless of their employment status as it will give you a head-start should things change.
Use the tools available to you to build your network and to research potential employers at all stages of the recruitment process
.
Sounds obvious, right?
I've been talking to recruiters and prospective employers since December 2008 when I was notified
my own employment situation was going to change
, and
the interesting observation has been how important my network has been
.
Given the pressure on companies to reduce costs, combined with the unemployment rates increasing,
organisations are using recruiters a lot less than they did over the past 5 years
. To compound this issue further, recruitment organisations themselves are responding to the down-turn in work and implementing redundancies themselves and loosing the connections in the marketplace that their customers value.
So what can you do?
A good start is leveraging
LinkedIn
. I predict that 2009 will be the year that
LinkedIn really takes off as the professional version of Facebook
.
LinkedIn provides you a great tool to keep connected to people as they move around as well as put your resume out there for people to search for. Even better is the recommendations aspect so your connections of connections can zoom in on you for potential opportunities. I find it more useful than Plaxo but that might be a personal view.
There are some caveats. Like Facebook, you need think carefully about what you do and say because
your recommendations & comments on others will reflect on you
.
Once that network is up and running, you should be using this to
research people you want to (or are going to) meet
. This could be for an employment opportunity or any other opportunity i.e. sales, partnering, etc. I found the connections I had to people I wanted to meet to be quite eye-opening. Being in sales, I can tell you now that
having a mutual contact make introductions is a lot more effective than cold calling people
. I've also leveraged my network to hear people I trust's view on an opportunity I'm investigating and then sharpening up my questions in an interview.
For some great additional reading on this topic, checkout the articles below:
Obviously you don't need to stop at one tool to do this as I mentioned previously in
Googling people before you meet them
- use everything at your disposal to win!
Once you've used these tools to research going into a meeting, you can use the tips from the article
What Job Seekers Can Learn from Sales Professionals
to land your new role. There are some great points including:
"

For job seekers new to networking, it can be a daunting challenge. Yet, there are quite a few lessons that the job seeker can take from the sales profession. However, I believe that one stands out as most important: Don't look for a job…search for a need.

"
Labels: Personal effectiveness

posted by Lee Gale @ 1:52 AM, ,
It certainly seems in the past three years, business & first class air travel has moved forwards in leaps & bounds.
What sparked this blog? The article
How the Rich Guys Fly: Sneak Peek at SWISS's New First Class Cabin
.
For the past 7 years, I've travelled from Sydney to California at last once per year. During one 12 month period I did the trip 6 times. During that time you only had two choices of airline for direct flights from Sydney to either LA or San Francisco:
Qantas
or
United Airlines
.
Qantas' business class product
was always my preferred choice as the service was usually good (you'd have the occasional problem) and seat itself was great, despite not being fully flat. My last flights were in November and December last year on a Qantas B747 and both times the experience was great. I've yet to travel on a
Qantas A380
and therefore experience
Marc Newson's Qantas A380 Interiors
and the new fully flat business class seat. I expect it might be a while before I do as we don't have any international trips in our diary at the moment and the days of travelling business class for work will likely not return for a while. :-( Hopefully I can keep my points balance up and snare upgrades! :-)
I've only ever experienced United Airlines internationally once... but I can't say much about
their business class product
other than it reflects their profitability in recent years. Interestingly, the price for their flights wasn't far off Qantas' price for a far superior product.
Thankfully, the options for direct flights from Sydney to the US are increasing.
V Australia's business class product
looks to match Qantas' product. Checking costs of flights for both airlines using their own websites from Sydney to LA indicates V will likely be picking up a lot of passengers as their price is much better than Qantas for a comparable product (V was $7762 versus $14250 for Qantas, both departing 1 July, returning the 8th. To be fair, Qantas fares of ~
$11052
are available via online travel agents but it's still a big gap). Details of the
upcoming Delta flights
on the same route are sparse but
their business class product
looks comparable to both Qantas and V.
If you are willing to do a stop-over to save a bit of money, both
Cathay Pacific
and
Air New Zealand
have great products as well (although I find Cathay's seats from Sydney to Hong Kong on their A330's to be a little claustrophobic).
Of course,
if you simply must travel first class, Qantas offers the only option at this stage on that route
. I've not travelled
first class with Qantas
for quite some time but have had the pleasure of free upgrades on both Cathay Pacific and a Qantas code-share flight operated by British Airways. With the BA flight (from Singapore to Sydney), I confess that I can't really see the value in
their product
over business class. By contrast,
Cathay's product
(from Hong Kong to San Francisco) was outstanding, primarily because of the service provided by the crew. Perhaps I'm unfairly comparing an overnight flight where they expect you to sleep with a day/night flight?
Regardless, getting back to the reason I started this in the first place, the SWISS first class cabin looks very nice indeed.
Labels: Travel

posted by Lee Gale @ 5:45 AM, ,
Road & Track
provide some great details on
Aston's new V12 Vantage
.
A friend bought a V8 Vantage when they were first release, and I must say, they are a dead sexy car with a well designed interior and exhaust note that will have you craving more. There were only two downsides I perceived for this car to be the one for me:
The manual is great but the auto/tiptronic is below par - given the city driving I do, that wasn't going to do; and
The engine is good and makes a tonne of noise... but then you realise you aren't accelerating nearly as much as you think. On a drive, my SLK350 that I had at the time easily sat on the V8's tail the whole trip (with the odd long straight where the Aston pulled away being the exception).

Whilst I think the V12 might be a little overkill for the power increase desired, it would certainly make this a stunningly fun car to drive!
Checkout the sound of the V8 here:
Labels: Cars

posted by Lee Gale @ 4:30 AM, ,
Thank goodness the government is improving their plans!
I'd been following the
National Broadband Network
(NBN) plans with a sickening feeling that the Australia taxpayers (of which I feel I'm an over-contributing member) were about to flush a big chunk of money down the drain.
As mentioned in the MIS article,
'Gobsmacked' at $43bn plan
, it's heartwarming to see the revised plan actually delivers the speeds necessary to people's homes (not just to the nodes).
Whilst not as sexy as space exploration, this is exactly the sort of project I blogged about in
Today's moon shot
in terms of farsighted spending that drives jobs and propels us forward as a country. In fact, it's far better news that the previously announced
stimulus package
. Providing the infrastructure we'll need as a nation to participate and compete globally is, with out a doubt, a worthy expedition.
Readers of
The World Is Flat
will reflect on how this sort of enabling infrastructure allowed India to join the global services sector in such a spectacular fashion. For a reminder of how important broadband is to our future, [re]read
Shift Happens - Globalization and The Information Age
. The information superhighway is to today's (and tomorrow's) society what railways and roads were to our parents and grandparent's era.
I'm also a big fan of the ownership structure for this project
. As outlined in the MIS's article
$43bn for fibre to home
, taxpayers will own this infrastructure (the wholesale network) for a short period of time, rather than doling out money to private sector.
This is exactly how the Howard government should have handled the original
Telstra
privatisation. The original 50% ownership should have been the wholesale network with the remaining 'sale' (T1 & T2) being the retail operations and a 10 year contract to technically maintain the wholesale network. This model would have ensured the taxpayer could contract to multiple retailers and thereby ensuring we had competitive services or creating a monopoly for such a vital piece of infrastructure. Interestingly, the rumours of Telstra reviewing it's own structure have resurfaced, most recently in this Sky News article
Telstra considers break-up for NBN
.
I'm not a fan of the government selling this stake after 5 years.
I'm struggling with figuring out who they would sell it to given that it is intended to be an open access network. I guess they would issue shares in the entity itself, but this is likely to recreate the issues that plague Telstra today. Any organisation accountable only to shareholders (not taxpayers), will not have a political agenda, rather, their agenda will be to maximise profits.
Labels: Politics - Australia

posted by Lee Gale @ 4:22 AM, ,
They were statements we used a lot at Adobe:
People, not 'users', interact with systems

; and
Only two industries have 'users' - software and drugs.
These were the thoughts that sprung back into my head when reading about the feedback from people regarding
Facebook's User Interface update
.
The point of this blog isn't to
pay out (meaning #4 of the term)
on the new UI - redesigns are an inevitably necessary function of a website as new features are added and people demand new ways of accessing those features and their data - but to make the point that
techies need to make it easy for people to fully utilise those new features
.
On the update weekend back in March 2009, I remember all my friend's status updates being something to the tune of: "
I hate the new FB
" and "
where are my events?
".
It took me about 6 minutes to find where my events had disappeared to (hint: check the bottom task bar). That's fine - I made the investment to figure it out, but can the site's owners expect all their 'users' to do so? Isn't it more likely that a growing percentage of 'users' simply will not use the feature anymore because they can't find it?.


Why didn't Facebook provide transition guides for people that were immediately available on their new home page?
As I mentioned in
You suck at Photoshop
,
eLearning should be easy and fun.
Even now, checking "
help
" and diving into the "
events application help
" provides un-obvious ways to make the transition. I guess
"How to use the Events application.
" and then "
I can't find the Events application.
" is the best way to figure it out.
Lee to
Mark Zuckerberg
: serve us better or we'll cut and run to the next social site to come along.
Labels: Cool Tech stuff

posted by Lee Gale @ 3:39 AM, ,
When I last looked at the situation with the US car industry in
Two flat's and a fast leak
, the jury was out on how GM & Chrysler were performing after the first round of government funding.
The update from early April is that GM is racing a 60-day deadline Obama announced on March 30, while Chrysler has 30 days to complete a tie-up with Italy's
Fiat SpA
. The article
What's Next For GM and Chrysler
has a pretty good summary of the individual challenges each company faces in the next 30-60 days.
In this same news, GM's Rick Wagoner became one of the latest members to the GFCRV club (
Global Financial Crisis
Redundancy Victims). As
Deborah Yedlin
writes for
CBCnews
:
"

it remains somewhat unsettling that it was his administration, and not the GM board of directors that forced the resignation of the company's president, Rick Wagoner.

As Obama rightly said, the workers at these companies are not to blame for today's problems - it's the lack of leadership on the part of management and the boards of directors that have brought the once proud companies to their respective knees."
As Shikha Dalmia suggests in
GM Should Run To Bankruptcy Court
,
GM needs to run to bankruptcy court and get this stuff over an down with now
- especially as the government has now guaranteed warranties:
"...GM should demur and file for bankruptcy now. For starters, waiting 60 days will mean it will be about $8 billion or so more in the hole given that it costs about $ 3 to $4 billion to keep it afloat for a month. Borrowing more money is not a smart move for a company whose debt--not counting its pension obligations--is already more than 24 times its market capitalization. But it's an especially bad idea to get in deeper with the government. Why? Because if GM ends up in bankruptcy anyway, the court will be able to write off its debt to unions and creditors. But Uncle Sam will take its pound of flesh. This means that GM will have less on its back to start anew once it emerges from bankruptcy.

But GM has to fear the government even if it doesn't go into bankruptcy. In that case, the oversight for its restructuring plan will be supervised not by a court but by the Obama auto task force. And

the odds that the task force will be guided solely by GM's bottom-line interests rather than Obama's political agenda are about the same as pigs flying

."
To round out the perspective on GM's woes, I agree wholeheartedly on the point made in
UAW President Should Share Wagoner's Fate
, in that the UAW bosses should be crucified for their part in this fiasco - particularly the failure to collaborate to produce a long-term, sustainable industry.
Yet, as I've noted from the get-go,
Ford is enjoying the benefits of foresight
(in mortgaging everything they had before the excrement hit the fan),
the moral high-ground
(in not asking for US funds)
and making the hard calls on their business needed to emerge out the other end
.
The
Ford Advantage Plan
is a great piece of consumer incentive marketing
(if you ignore the basic issue of
*should
* they be offering people more cheap consequence free credit).
In a nutshell:
The Ford Advantage Plan is effective on vehicles delivered from March 31 through June 1. The Plan offers payment protection up to 12 months for up to $700 per month on any new Ford, Lincoln or Mercury vehicle if a customer loses his or her job. Plus, 0 percent financing from Ford Motor Credit is available on select vehicles.
If you think about a key concern for any potential car buyer right now, it's that they may lose their job and be unable to afford the repayments. Great solution !
As usual, Jon Stewart has a humorous take on the situation:

posted by Lee Gale @ 2:58 AM, ,
According to
WorldCarFans
(and again
here
), the gullwinged SLS (
formerly identified as SLC
) is on track for production, which is expected to begin in the European spring of 2010.
Yay !!!
As article mentions, "
the worldwide economy may be in the toilet, but that's not stopping Mercedes from getting ready to do battle with the Porsche 911, Aston Martin DB9 and Audi R8 V10
".
I'd imagine therefore that would put in in the A$250-$300k bracket... and therefore cheaper than the SL63 ?
Labels: Cars

posted by Lee Gale @ 1:40 AM, ,
I read the Road & Track article on the
2009 Nissan 370Z vs 2008 Porsche Cayman S
with both interest and frustration.
Please read the review first before reading my commentary as it will be a TOTAL plot spoiler.
Let me start with the frustration angle. What the heck does Porsche have over most motoring journo's? Photos of them playing golf with Satan? It seems every time a journo gets into a Porsche, they go to mush.
Allow me to elaborate. As stated in the second paragraph of the article "
the parameters were simple but the task was anything but easy:

engineer a competitive car and do it for half the price
". Thankfully Road & Track do find the 370Z wins over the Cayman on that basis but their recommendation is frankly pretty weak and finishes with praise for the Porsche.
Now, moving to the more positive interest angles.
I've blogged about both the
370Z
and the
facelifted Cayman/Boxster
facelift because they are both fun cars in different price points.
As I mentioned in the Cayman/Boxster blog, I had considered driving the pre-facelifted Cayman as an alternative to the SLK that I eventually purchased, but had been disappointed on a few fronts - only one of which Porsche partially addressed in their facelift (the gearbox). On the price-point front, Road & Track rightfully praise the 370Z's option list. I can't tell you how horrified I was when I priced up a Cayman S with the options (which were standard on the Merc) I wanted. $5k for sat nav in 2008 - are you kidding me or do you think I'm stupid?
There is no doubt that if you have A$150-200k to spend on a new sports car, the Porsche's (Boxster/Cayman) have to be on your short list. They are undoubtedly great cars, even if they aren't THE car for you.
Let me finish with Jeremy's review of the Porsche Boxster vs the SLK55 AMG. His comment on the Boxster really did resonate with me whilst test driving the Cayman... "
The only reason why you would buy one of these, is because you can't afford a 911.

So all you're doing as you drive around is advertising the fact your life hasn't quite worked out quite as well as you'd been hoping
". :-) I guess you could say that of the SLK vs SL... but I won't because I think they are two cars with truly different purposes. Annoyingly, TopGear don't have this episode on their YouTube channel and Part 2 below finished before they go back to the studio and Jeremy concludes that he'd take the Merc over the Porsche due to the 'fun factor'.
Part 1:
Updated 20th June 2009
Since at the time of writing this entry, Top Gear episodes on You Tube went from being 'less' copyright friendly to 'more', with
BBC posting their content on You Tube
. They've also now enabled embedding - yay! As such, I've updated the originally posted videos that were removed, with the ones below. Enjoy.
"Part 2"
Labels: Cars

posted by Lee Gale @ 3:42 AM, ,
As
I mentioned back in March
, the blame game for the GFC is in full swing now.
In this spirit, Time gives us
25 People to Blame for the Financial Crisis
.
Of particular note were the acts passed under
Bill Clinton
- "
...the Gramm-Leach-Bliley Act, which repealed the Glass-Steagall Act, a cornerstone of Depression-era regulation. He also signed the Commodity Futures Modernization Act, which exempted credit-default swaps from regulation
". I remember reading the Glass-Steagall Act being repealed and thinking at the time that no good would come from it.
I'm still surprised that under
George W. Bush
, nothing really came out of the Enron ashes to provide better governance. Much of Sarbanes-Oxley is useful (in fact, most well run companies already employed most of the tactics anyway) but failure to eliminate off-balance sheet entities seems to be the most glaring omission.
It's interesting to see Lew Ranieri make the list - he's a central figure in
Liar's Poker
.
PS - If you are still interested after reading that, another humorous take on who to blame can be found in the Rolling Stone article
The Dirty Dozen
and it's closely linked article
The Big Takeover
. My favourite line is in section
V - Repo Men
. "
...the unpleasant discovery that if Congress didn't like the Fed handing trillions of dollars to banks without any oversight, Congress could apparently go **** itself — or so said the law
." :-)
Labels: GFC

posted by Lee Gale @ 3:00 AM, ,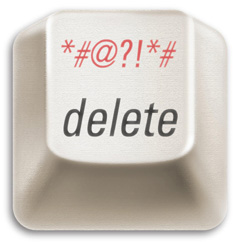 I read the article
The Unforeseen Consequences of the Social Web
on ReadWriteWeb with interest.
Of particular note was the point that there is no delete button for content - it's all cached and stored. Lidija Davis makes the point that "...
although the information you put out on the Web may seem insignificant today, you have to ask the question of whether it will be insignificant tomorrow, or in five years when you need to apply for college or seek new employment
".
I've posted
commentary on this issue before
and you'll enjoy how
Peter Shankman
recently discovered a seemingly off-the-cuff Tweet by James Andrews, an executive of
Ketchum
New York.
The bottom line is that social media has made it easy for us to tell the world what is going on in our lives and inside our head, but as always,
you need to think carefully about what you do and say
because you can no longer choose who is going to read about it.
Labels: Personal effectiveness, Sociology

posted by Lee Gale @ 2:14 AM, ,
An
April fools
post? Actually, no.
It's interesting to read up on the latest developments regarding
the new frontier of
human-computer interaction (HCI)
:
multi-touch
.
The VentureBeat article
With a big N-trig investment, Microsoft is racing Apple to multi-touch
outlines Microsoft's investment in this technology and been taking the lead on multi-touch from a computing perspective.
Multi-touch
is a term used for touchscreens that can recognize multiple contact points at once on the same screen. This feature has been made popular by the
Apple iPhone
.
As the FastCompany article
Microsoft's Surface 2.0-aka SecondLight-Due in Two Years
outlines, this goes beyond just detecting multi-touch gestural inputs when users prod the screen, it detects and reacts to "mid-air" gestural controls, without anyone needing to touch anything.
Taking that theme even further is Samsung's work discussed at another FastCompany article
Samsung Shows One Future For Touchscreen Cellphones: Alphabet Gestures
. Samsung bring us programmable gestures for people to personalise how they want to interact with their phone's features.
Finally, ReadWriteWeb gives us a wider insight into what's coming down the pike in
The Future of Touch
.
This will all spawn new ways in which we interact with information and really deliver on the vision portrayed in the 2002 Spielberg movie
Minority Report
.
Very cool !
Labels: Cool Tech stuff

posted by Lee Gale @ 1:37 AM, ,