Passat CC

Thursday, March 25, 2010
If you I were looking for a 4-5 seater car (as it is sometimes a topic of debate in a 2-seater car only household), I came to the conclusion in
What a dilemma
, that
the cabriolets on the market don't really offer a true option for carrying 4 adults
.
Given I think big SUVs are a bit of a waste of space (despite having a crush on the
X6
), that would generally leave you looking back at big coupes such as the
GranTurismo
, or sedans such as the
Rapide
,
Panamera
,
A8
or
M5
.
But then you are back to compromises -
ditching the 2-seater roadster for a performance sedan is a backwards step for driving enthusiasts no matter how you look at it
.
So I got to thinking,
why not keep the hot car and get a sensible sedan that doesn't cost over $50k, but is still 'sexy'?
Which brings me to the
Volkswagen Passat CC
.
The pick would be the
3.6l V6
which retails for about A$63-77k, depending on what options you tick, but a 1 year old (as they weren't available in Australia before that) goes for about $50k according to
RedBook
.
It puts out 220kw and has 350Nm's of torque which is similar to the SLK350 I owned and has the
Direct-Shift Gearbox
(DSG).
It is previously only a 4-seater, but according to
eMotorAuto
will shortly be available with an optional new rear bench that turns it into a 5-seater.
Checkout FifthGear putting it through it's paces against the Coupe/Sedan market-maker: the Mercedes CLS.
Labels: Cars

posted by Lee Gale @ 1:25 AM, ,
As usual,
Seth Godin
makes some good points in his blog
Understanding business development
.
Yes, yes - I know. You are possibly over the fact that I'm an avid reader of
Seth Godin
, but as usual, he makes some good points in his blog
Frightened, clueless or uninformed?
In my job, I deal with a lot of clueless people.
I was talking with one of my colleagues yesterday where he articulated exactly what I'm talking about: He met with a technical decision maker who 'knows what to do and how to solve his organisation's problems'. To do so, he's chosen
best of breed
applications - the best tool for each specific job. Then in the next breath, he admits the organisation's problems are a result of having stove-pipes of data with no visibility across them all.
Did I miss something there?
Sounds like more coaching is in my future.
Labels: Personal effectiveness, Sociology

posted by Lee Gale @ 2:18 AM, ,
Audi A8

Monday, March 15, 2010
Reading that
the 2010 Audi A8 will be the first car with Google Maps installed
was quite interesting as it shows the Google/Microsoft push to become embedded everywhere is certainly happening.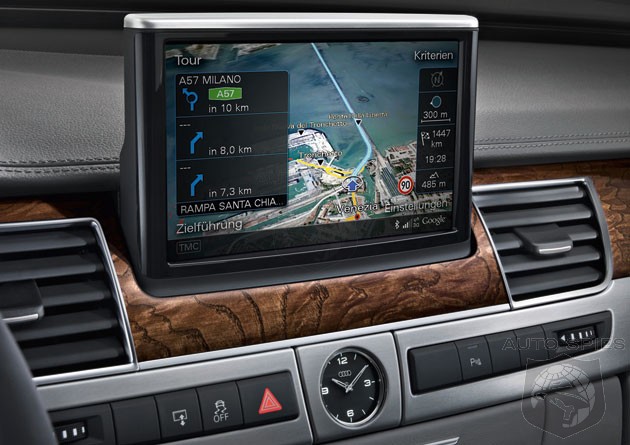 As I said back when looking at the
Aston Martin Rapide
, I'd want total luxury from the back seat with some get-up-and-go, and the I think
the A8L
with a big W12 or V10 would be the pick.
According to drive.com.au, a new A8L 4.2 will cost you A$233,900, and the 6.0 W12 will cost an eye watering A$345,900!!!
So how do they stack up on resale value?
Red Book
has the 2007 4.2 going for between $94,100 - $102,500 privately and the same year W12 going for between $133,600 - $145,300. That's under 50% of their respective values in just 3 years.
Ouch!!! (for sellers)
Woo Hoo !!!! (for buyers).
To be fair, most new cars will lose the bulk of their value in the first two years (50%), but checking out my SLK55 online it shows that the value then plateaus for years 2-4, with 2005 models only losing a further 10%.
Labels: Cars, Cool Tech stuff

posted by Lee Gale @ 1:25 AM, ,
As I've said in the past
, we've got some great driving roads just out of Sydney. Heading out West, to the Blue Mountains, I recommend checking out the Bells Line of Roads.
Sydney to Richmond via Windsor
View Larger Map
Getting out of Sydney is the first requirement. I recommend a fast route up the M2, straight to Richmond.
Richmond to Mt Victoria
View Larger Map
Once you've hit Richmond, there is just a little bit of road to navigate through to Kurrajong before the traffic really thins out and you hit nice sweeping roads.
It's on these roads that I'm grateful to have a big V8, as the road is wrapped around the mountains and you'll experience a some rapid climbs that the V8 just devours. Coupled with short overtaking opportunities, you'll want a torquey engine.
Labels: Great drives

posted by Lee Gale @ 1:22 AM, ,
I first heard about
Ram
in Fortune magazine in an article titled
The strange existence of Ram Charan
, where his travel regime was dissected: he travels non-stop and regardless of his location, his assistants in Dallas send him new clothes via courier and he returns his dirty laundry to them.
What the CEO wants you to know
was the first of his books that I purchased.
This book is from a similar approach to
Winning
and
The Art of Profitability
in terms of it's ease of reading and practical views on business.
In it, Ram takes the principles of 'street smarts' and relates those basics to how a good CEO looks at, and runs, their business. Those principles include
margin
, velocity and ROE but in a far more engaging way than any business textbook you could pickup. Moreover, it does remind the reader that everyone in a business, whether it is the CEO or the receptionist, is responsible for the organisations profitability.
I managed to bump into Ram in the Qantas lounge in LA whilst returning from Chicago in November of last year - he's quite a nice guy and judging from the people chatting with him, quite populate with Australian executives.
Labels: Books, Personal effectiveness, Sales and Marketing

posted by Lee Gale @ 1:29 AM, ,